About Us
Shelby is a construction consultancy business, operating across the UK. Our core services are:
Project Management
Quantity Surveying

Programme Management

Principal Designer
Contract Administration
The Shelby team has decades of experience in delivering projects for some of the biggest clients within the construction industry including...
Specialist Knowledge
The Shelby team are specialists in project delivery and cost consultancy, meaning our clients benefit from optimum finance and programme scheduling throughout each scheme. We work to ensure every project remains on budget and within the set timescales by communicating effectively with all stakeholders throughout. You're in safe hands with Shelby.
Quality Service
Our aim is always to do the best for each client. Our services are tailored to each project's bespoke needs. We listen to understand what is important to you. We will manage your scheme and all stakeholders, so you can focus instead on what is important to you. We build trust through open communication, a no blame culture and performing an excellent job. Lessons learned from every project are always evaluated for future successes and growth.
Value
We will add value at every stage of your project. Our talented team has extensive knowledge of the construction industry and processes. Each scheme is always led by a director, meaning that you benefit from the expertise of our most senior people. Our services continually deliver savings far more than our fees.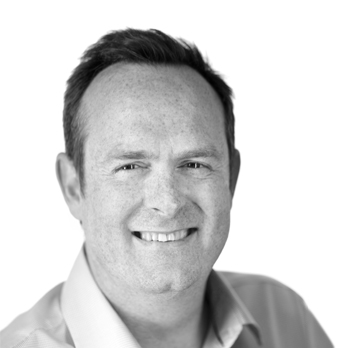 Phil Taylor
Founder and Director
---
Phil has 25 years' experience as an MRICS qualified construction professional, specialising in Project Management, Programme Management, Employers Agent and Quantity Surveying. He has managed several key client accounts within a variety of construction sectors, alongside successfully delivering projects on the ground. Phil has retained repeat business clients due to his diligence and effective communication. Phil has been responsible for the successful delivery of new build, extension and refurbishment roll out programmes on behalf of high-end retail operators. One of his most challenging projects was the development of the picturesque Obonjan Island, off Croatia. He was appointed as Project Director by events company Sound Channel in 2015 to rejuvenate the 136-acre island into a retreat and music festival destination. Phil enjoys working across a range of sectors and has benefitted from his experience of retail, leisure, defence, commercial and residential.
Phil's chartered QS background allows him to visualize and unlock the value in every investment opportunity. Phil's primary objective is always to maintain the client brief and look for practical opportunities to enhance the value credentials of any project. Phil has previously operated as a Head of Department for a major UK retailer, a role which required him to manage the directly employed Project Managers in a challenging environment.
Haven Key Account Director for Quantity Surveying services on Haven pitch development schemes nationwide.
Stonegate Group Set up Stonegate's Project Management Office (PMO) and supporting with redefining certain aspects of the Property department.
Marks and Spencer Interim Head of Construction, managing and overseeing preconstruction and delivery of store developments, renewal and environment programmes.
The Co-operative Group - Key Account Director Rollout of acquisition, new build, extension and refurbishment projects, for Funeralcare and food departments. (circa £120m CAPEX)
Obonjan Development Project Management and Quantity Surveying of a new leisure destination located on an island off Croatia. Value - £9m
The Fleetwood Trust - Employer's Agent Employer's Agent on the redevelopment of Fleetwood Hospital into a community hub. Value - TBC
Primark - Project Manager Project managed the refit of Primark's flagship store in Hemel Hempstead.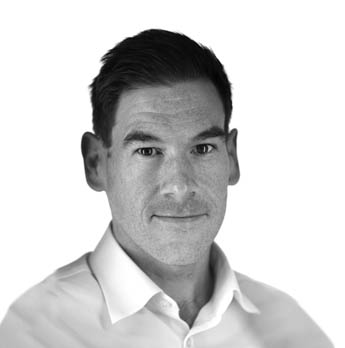 Steve Tighe
Founder and Director
---
Steve is an experienced Project and Programme Director with operational responsibility for Shelby's client accounts. Steve has delivered a vast array of private and public sector consultancy projects, including new builds, refurbishments and extensions to existing properties. He has extensive experience of all project life-cycles from brief implementation right through to completion and building operation. Steve's experience of leading teams and delivering high-quality projects has given him an excellent reputation for surpassing client expectations and providing a reliable service. As a qualified Quantity Surveyor, Steve's experience enables him to optimise and unlock the maximum value in every project that Shelby delivers. By engaging directly with client teams in a professional and structured manner, Steve is able to form excellent long-term relationships.
Steve has extensive experience in managing and delivering mixed-use developments including commercial, industrial, retail, residential and hotels. Shelby has recently completed the conversion of the historic Federation Building in Manchester to deliver a state-of-the-art digital hub for the Co-operative Group, enabling local businesses and entrepreneurs to collaborate under one roof. Steve is currently project managing a £40m+ flagship regional distribution centre extension for Lidl and a six-figure revamp of a Leeds city centre barristers' chamber.
Airedale Hospital Project Manager on RAAC (Reinforced Autoclave Aerated Concrete) remedial works on hospital wards.
Parklane Plowden Chambers PM and QS on a six-figure revamp of a Leeds city centre barristers' chambers. Value - Confidential
Lidl GB Limited Project and Cost Manager on a flagship RDC extension, with an extended floorplate of more than 600,000 sq. ft. at Bridgend, Wales. Value - £40m+
Marks and Spencer Project management of Foodhall expansion and renewal projects at several well-known locations across the UK.
Levi Strauss UK Limited Project Management and Cost Management Support of new stores and refits. Value - £5m
Primark Stores Limited Refit Programme and Project Delivery Manager. International coverage. Value - £1m to £5m
Nilorn UK Limited Quantity Surveyor and Contract Administrator on the delivery of Nilorn's new UK Headquarters building. Value - £2.3m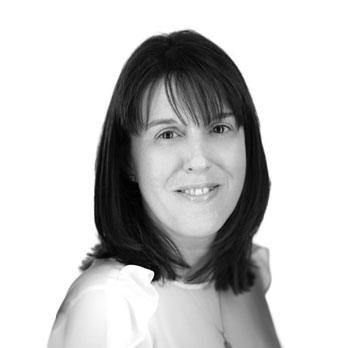 Dawn Taylor
Finance Director
---
Dawn is entirely responsible for managing the company's finance and marketing activities. Following an extensive career in journalism and marketing, Dawn is perfectly skilled to shout about all of Shelby's stupendous work and social endeavours. Dawn joined in the early days of Shelby and has made fantastic progress in terms of putting the company on the map and supporting the team to build relationships with key clients and suppliers. Her commitment to detail and organisation are an asset to the business, ensuring that the technical team can focus on its primary objectives.
One of Dawn's key responsibilities is to generate and update all of Shelby's social media content, posting on Twitter, Facebook and LinkedIn. She looks after the website content to ensure that all outgoing material is current and interesting. Aside from her marketing role, Dawn is also responsible for overseeing the company's financial performance, human resources, administration and communications.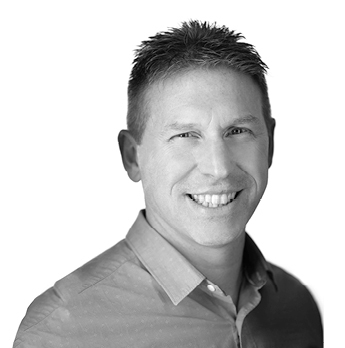 Paul Woods
Project Manager
---
Paul is a highly-experienced Project Manager after 30 years working within the construction industry. From his first job as a masonry trainee, he left no stone unturned to work his way up to Contracts Director. Paul is currently working in a Store Environment EPM role for Shelby's client Marks and Spencer. He has previously worked on Lidl projects, the Co-op Funeralcare home refurbishment programme, project managed a £1.8m supplier package for luxury apartments in London and overseen the build of 12 townhouses in North Devon.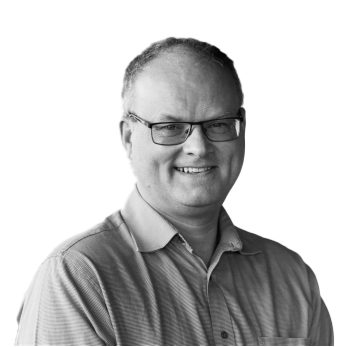 Chris Pearcey
Associate Quantity Surveyor
---
Chris is a MRICS Chartered Quantity Surveyor. He is highly experienced in all aspects of quantity surveying within construction - from initial feasibility studies to pre- and post-contract duties – after more than 30 years as a client-side QS. Chris has a wealth of retail project experience but has also worked on schemes in multiple project sectors over the years, including residential, commercial, education, hospitals, research and museums and art galleries. He can also competently undertake the role of Employer's Agent and Contract Administrator, assisting third-party project managers in the day-to-day management of site works.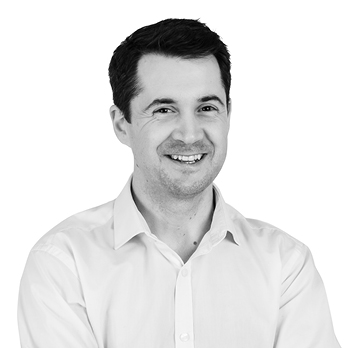 Craig Turton
Project Manager
---
Craig is a skilled Project Manager and qualified Architect. His flair for design combined with his construction knowledge means that he proves a massive asset on every scheme that he oversees. He has experience with healthcare and residential schemes, and has a detailed understanding of the retail environment, having previously worked as an architect and design manager on food store rollout and renewal projects. Craig has delivered and designed a diverse portfolio of private and public sector projects. Craig's architectural background enables him to analyse the functional, spatial, and technical requirements of the building or space for clients and its end users alike.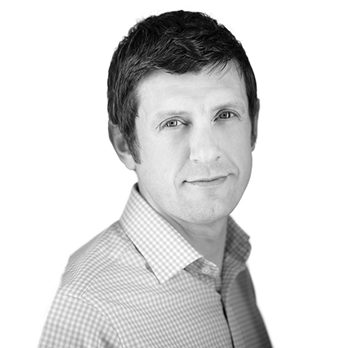 Pete McGlone
Quantity Surveyor and Project Manager
---
Pete is equipped with an in-depth knowledge of the complete construction process after more than two decades within the industry. He is adept at delivering a project from the feasibility stage to completion, whilst ensuring value for all involved in the role of project manager and/or quantity surveyor. Pete is also a fully qualified PRINCE2 Practitioner. With Shelby, he has worked on holiday park expansion schemes, food store and funeral home refurbishments, office refits and retail roll-out programmes.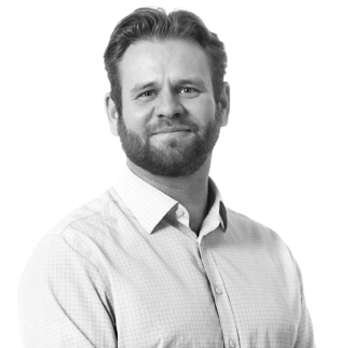 Oliver Reeves
Quantity Surveyor
---
Oliver is a super talented Quantity Surveyor, who is part of the Shelby team working with key clients on holiday park expansion schemes and a listed building refit. Oliver has previous QS experience of working on residential and student accommodation blocks, care homes, hotels, warehouses, and listed building refurbishments.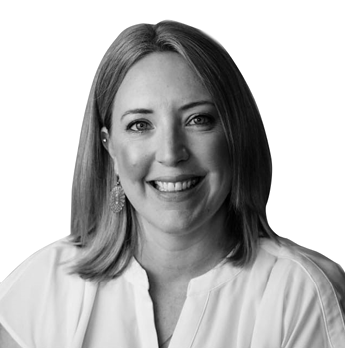 Jenny Kitchen
Business Development Manager
---
Jenny is Shelby's Business Development guru. She assists Shelby to promote our Quantity Surveying, Project Management, Principal Design and Employer's Agent services to prospective clients and win new work. Jenny's business passions - property and the construction industry - firmly align with Shelby's.